Entre lo sobresaliente se encuentra:
AMAZING SPIDERMAN 11, Amazing vs Superior Spiderman..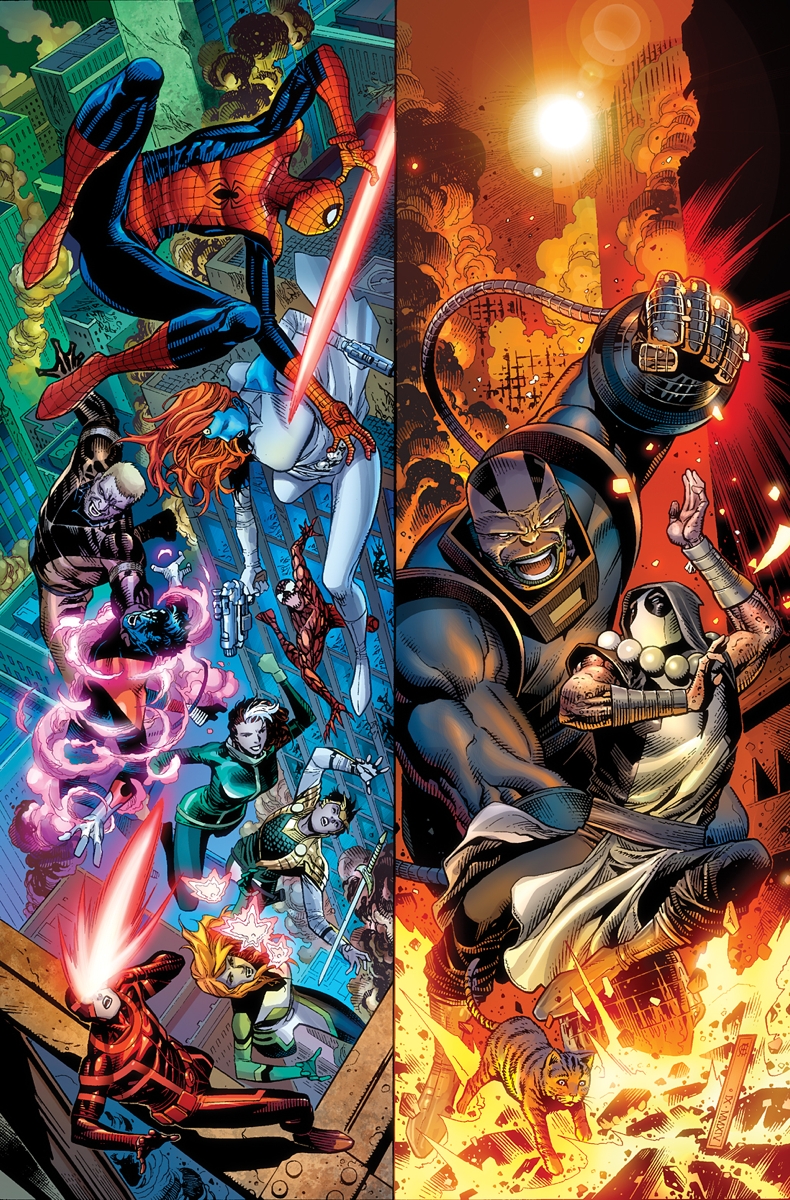 GUARDIANS OF THE GALAXY ANNUAL 1
AXIS 7 el origen de Pietro y Wanda...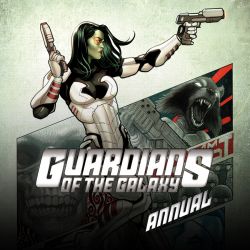 BATMAN ETERNAL 36, comienza el ultimo acto
HARLEY QUINN HOLIDAY SPECIAL 1
BATGIRL 37 sigue la historia del nuevo equipo creativo. Batgirl de fiesta..
Para mayores informes escribenos por INBOX o visitanos en nuestra tienda de Avenida Revolución 50 colonia Escandón . Abrimos de Lunes a Domingo.
MARVEL
All New Ultimates #11
Amazing Spider-Man #11 vol 3
Amazing Spider-Man #11 vol 3 dellotto cover
Amazing Spider-Man #11 vol 3 spider-verse cover
Amazing Spider-Man Annual #1 2014
Amazing Spider-Man Annual #1 2014 variant cover
Amazing X-Men #14 vol 2
Avengers #39 vol 6
Avengers & X-Men Axis #7
Avengers & X-Men Axis #7 inversion cover
Avengers & X-Men Axis #7 young guns cover
Avengers World #16
Axis Carnage #3
Deadpools Art of War #3
Death of Wolverine Logan Legacy #6
Empire of the Dead Act Two #4
Guardians of the Galaxy Annual #1 vol 2
Guardians of the Galaxy Annual #1 vol 2 variant cover
Nightcrawler #9 vol 4
Punisher #13 vol 7
Rocket Raccoon #6 vol 2
Spider-Man and X-Men #1
Spider-Man and X-Men #1 variant cover
Spider-Verse Team Up #2
Thor #3 vol 4
Thor #3 vol 4 harren cover
Uncanny X-Men Annual #1 2014
Uncanny X-Men Annual #1 2014 variant cover
X-Force #13 vol 4
X-Men #22 2013 series
DC
Batgirl #37 vol 4
Batgirl #37 vol 4 darwyn cooke variant cover
Batgirl #37 vol 4 variant cover
Batman Eternal #36
Constantine #20
Earth 2 Worlds End #10
Green Lantern Corps #37
Green Lantern Corps #37 darwyn cooke variant cover
Harley Quinn Holiday Special #1
Harley Quinn Holiday Special #1 new years eve cover
Justice League United #7
Justice League United #7 combo pack
Justice League United #7 darwyn cooke variant cover
Justice League United #7 variant cover
Klarion #3
Klarion #3 variant cover
New 52 Futures End #32
New Suicide Squad #5
Secret Six #1 vol 3 blank cover
Secret Six #1 vol 3 variant cover
Worlds Finest #29
DC/VERTIGO
Astro City #18
Coffin Hill #14
FBP Federal Bureau of Physics #16
INDEPENDENT
7th Sword #6
Abe Sapien #18
Afterlife With Archie #7
Afterlife With Archie #7 variant cover
Alice Cooper #4
Bitch Planet #1
Bitch Planet #1 display variant
Bitch Planet #1 mckelvie variant
Brides of Helheim #3
Cavewoman Rising #1 cover a
Cavewoman Rising #1 cover b
Cavewoman Rising #1 cover c
Cavewoman Roam #1 cover c
Charmed Season 10 #3 cover a
Copperhead #4
Crossed Badlands #68
Crossed Badlands #68 fatal fantasy cover
Crossed Badlands #68 torture cover
Crossed Badlands #68 wrap cover
Deep State #2
Deep State #2 trakhanov cover
Django Zorro #1 virgin cover
Dredd Uprise #2
Drifter #1 second print
Dungeons & Dragons Legends of Baldurs Gate #3
Dungeons & Dragons Legends of Baldurs Gate #3 subscription cover
Dungeons & Dragons Legends of Baldurs Gate #3 variant cover
East of West World #1
Edward Scissorhands #1 second print
Empty Man #6
Eternal #1 varaint cover
Evil Within #3
Ex Con #4
Femforce #169
Flash Gordon #7 vol 5
Flash Gordon #7 vol 5 80th anniversary cover
Flash Gordon #7 vol 5 subscription cover
Fuse #8
George Perez Sirens #2 wrap cover
George Perez Sirens #2 spotlight cover
George Perez Sirens #2 pencils right cover
George Perez Sirens #2 pencils left cover
God is Dead #25
God is Dead #25 carnage wrap cover
God is Dead #25 enchanting cover
God is Dead #25 end of days cover
God is Dead #25 iconic cover
Godkiller Walk Among Us #3
Goon Occasion of Revenge #4
Grimm Fairy Tales #105 cover a
Grimm Fairy Tales #105 cover b
Grimm Fairy Tales #105 cover c
Grimm Fairy Tales Goddess Inc #5 cover a
Grimm Fairy Tales Goddess Inc #5 cover b
Grimm Fairy Tales Goddess Inc #5 cover c
Grimm Fairy Tales Goddess Inc #5 cover d
Haunted Horror #14
Herald Lovecraft and Tesla #1
Herald Lovecraft and Tesla #1 varaint cover
Hexed #5
Howtoons Reignition #5
Image Firsts Low #1
Image Firsts Shutter #1
Itty Bitty Bunnies Cock Fight #1
Itty Bitty Bunnies Cock Fight #1 variant cover
Itty Bitty Comics the Mask #2
John Carter Warlord #2 cover a
John Carter Warlord #2 cover b
John Carter Warlord #2 cover c
John Carter Warlord #2 subscription cover
Knights of the Dinner Table #215
Lady Demon #1 cover a
Lady Demon #1 cover b
Lady Demon #1 cover c
Lady Demon #1 cover d
Lady Demon #1 cover e
Lady Demon #1 cover f
Lady Demon #1 variant cover a
Lady Demon #1 variant cover b
Lady Demon #1 variant cover c
Lady Demon #1 variant cover d
Lady Demon #1 variant cover e
Little Nemo Return to Slumberland #3
Little Nemo Return to Slumberland #3 subscription cover
Lola Xoxo #5 cover a
Lola Xoxo #5 cover b
Lola Xoxo #5 variant cover
Magdalena Seventh Sacrament #1
Maxx Maxximized #14
Maxx Maxximized #14 subscription cover
Mercy Thompson #3
October Faction #3
Peter Panzerfaust #22
Planet Gigantic #3
Princess Ugg #6
Prometheus Fire and Stone #4
Punks the Comic #3
Rachel Rising #30
Rogue Trooper Classics #8
Rogue Trooper Classics #8 subscription cover
Savage Dragon #200 cover a
Savage Dragon #200 cover b
Savage Dragon #200 cover c
Sex Criminals #9
Sherwood TX #5
Shutter #7 cover a
Shutter #7 cover b
Shutter #7 cover c
Shutter #7 cover d
Shutter #7 cover f
Shutter #7 cover h
Sinergy #2 cover a
Solar Man of the Atom #8 vol 5
Solar Man of the Atom #8 vol 5 black & white lau cover
Solar Man of the Atom #8 vol 5 subscription cover
Solar Man of the Atom #8 vol 5 virgin doe cover
Solitary #1
Southern Bastards #6
Squarriors #1
Star Trek New Visions Made Out of Mudd
Suicide Risk #20
Supreme Blue Rose #5
Teen Dog #4
Teen Dog #4 eccles cover
Teenage Mutant Ninja Turtles #41 ongoing cover a
Teenage Mutant Ninja Turtles #41 ongoing cover b
Teenage Mutant Ninja Turtles #41 ongoing variant cover
Teenage Mutant Ninja Turtles Ghostbusters #1 second print
Thomas Alsop #7
Tower Chronicles Dreadstalker #5
Transformers Robots in Disguise #36
Transformers Robots in Disguise #36 subscription cover
Transformers Robots in Disguise #36 variant cover
V-Wars #8
V-Wars #8 subscription cover
Valiant #1
Valiant #1 blank cover
Walking Dead #135
Wilds End #4
Winterworld #5 variant cover
Wytches #2 second print
X #20 vol 2
Zombie Tramp #5 vol 3
Zombie Tramp #5 vol 3 risque variant cover
Zombie Tramp #5 vol 3 variant cover
TRADES & HARDCOVERS
Ajin Vol 2 Demi Human TPB
Attack On Titan Before The Fall Vol 3 TPB
Batman Legends Of The Dark Knight Vol 3 TPB
Deadman Wonderland Vol 6 TPB
Disenchanted Vol 2 TPB
Ditkos Shorts HC
Divine Right The Adventures Of Max Faraday TPB
Dungeon Twilight Vol 4 TPB
Enigma TPB
Ghostbusters Ongoing Vol 9 Mass Hysteria Part 2 TPB
Ghosted Vol 3 TPB
Grubby Little Smudges Of Filth TPB
Here HC
Hit Vol 1 1955 TPB
Howard Nostrand Nightmares HC
Jim Butchers Dresdin Files War Cry HC
Kill Shakespeare Vol 4 Mask Of Night TPB
Lil Abner Vol 7 HC
Little Nemo Dream Another Dream HC
Midas Flesh Vol 1 TPB
Mighty Avengers Vol 3 Original Sin Not Fathers Avengers TPB
Monsieur Jean From Bachelor To Father HC
Nightwing Vol 5 Setting Son TPB
Red Hood And The Outlaws Vol 5 The Big Picture TPB
Robocop Vol 3 Last Stand Part 2 TPB
Royals Masters Of War TPB
Savage Hulk Vol 1 Man Within TPB
Soppy Love Story TPB
Stones Of Power TPB
Teenage Mutant Ninja Turtles Turtles In Time TPB
Tick Karma Tornado Comp Works TPB
Transformers More Than Meets The Eye Vol 6 TPB
Wildfire Vol 1 TPB
Wolverine Epic Collection Madripoor Nights TPB
World According To Batman HC
Worlds Finest Vol 4 First Contact TPB
ALL AGES
Angry Birds Holiday Special
Angry Birds Transformers #2
Angry Birds Transformers #2 subscription cover
Archie Comics Funhouse Jumbo Digest #11
Bravest Warriors #27 cover a
Bravest Warriors #27 wells cover
Classic Popeye #29
Classic Popeye #29 variant cover
Dexters Laboratory Classics Vol 2 TPB
Fraggle Rock Journey Everspring #3
My Little Pony Adventures In Friendship Vol 1 HC
My Little Pony Friends Forever #12
My Little Pony Friends Forever #12 subscription cover
Regular Show #18 cover a
Regular Show #18 subscription cover
Regular Show #18 tosheff cover
Samurai Jack #15
Samurai Jack #15 subscription cover
Scooby Doo Where Are You #52
Skylanders #3
Skylanders #3 subscription cover
Sonic the Hedgehog #267
Sonic the Hedgehog #267 variant cover
SpongeBob Comics #39