Hola esto es lo nuevo para esta semana.
Entre lo sobresaliente que ya llego se encuentra.
Superior Spiderman # 2 con la continuación de la historia de Doctor Octopus como Spiderman.
En 8 tendremos por cierto ya la reimpresión de Amazing Spiderman 700 y Superior Spiderman 1
Green Lantern Corps Annual 1 es final de Rise of the Third Army y el inicio de Wrath of the First Lantern.
Batman the Dark Knight 16 con el inicio del run de Ethan Van Scriver.
Injustice Gods among Us #1 basado en el video juego que pronto aparecera.
Para pedidos en informes comicsmexico@gmail.com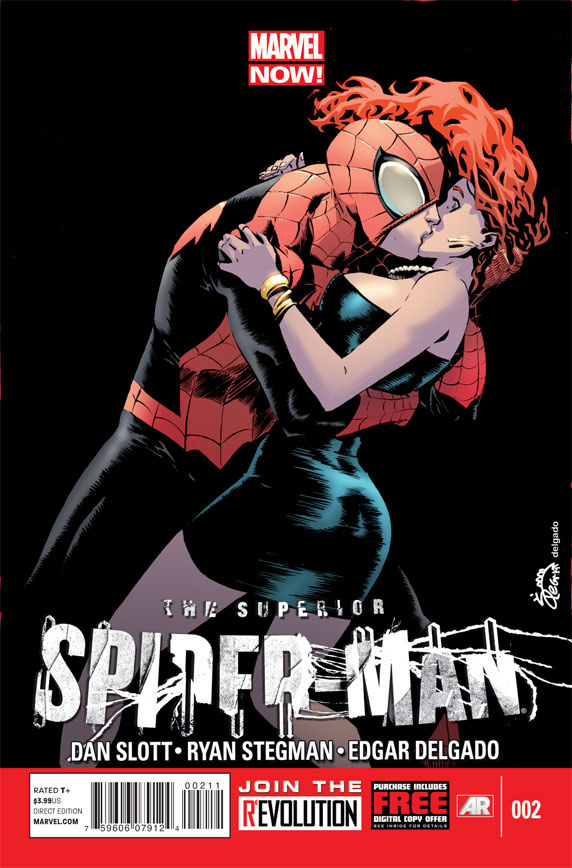 MARVEL
All New X-Men #3 second print
All New X-Men #4 second print
Amazing Spider-Man #698 third print
Amazing Spider-Man #699.1 second print
Avengers #2 vol 6 second print
Avengers #4 vol 6
Avengers #4 vol 6 variant cover
Avenging Spider-Man #15.1 second print
Dark Avengers #186
Deadpool #3 vol 5 second print
Hawkeye #5 vol 4 second print
Hawkeye #7 vol 4
Iron Man #1 vol 6 second print
Journey Into Mystery #648
Journey Into Mystery #648 klein variant cover
Punisher Nightmare #5
Punisher War Zone #4 vol 3
Silver Surfer By Lee And Mobius #1
Superior Spider-Man #2
Thor God of Thunder #3 second print
Thunderbolts #1 vol 3 second print
Thunderbolts #2 vol 3 second print
X-Men Legacy #5 vol 2
X-Men Legacy #5 vol 2 variant cover
X-Treme X-men #9 vol 2
DC
All Star Western #16
Aquaman #16
Aquaman #16 variant cover
Arrow #3
Batman and Robin Annual #1
Batman Beyond Unlimited #12
Batman Incorporated #7
Batman Incorporated #7 variant cover
Batman Incorporated #7 b&w variant cover
Batman the Dark Knight #16 vol 2
Batman the Dark Knight #16 vol 2 variant cover
Before Watchmen Dollar Bill #1
Before Watchmen Dollar Bill #1 variant cover
Before Watchmen Dollar Bill #1 lee cover
Before Watchmen Ozymandias #6
Before Watchmen Ozymandias #6 variant cover
Flash #16 Vol 4
Flash #16 Vol 4 variant cover
Fury of Firestorm the Nuclear Men #16
Green Lantern Corps Annual #1
He-Man and the Masters of the Universe #6
I Vampire #16
Injustice Gods Among Us #1
Injustice Gods Among Us #1 variant cover
Joe Kubert Presents #4
Justice League Dark #16
Lot 13 #4
Masters of the Universe Origin of He-Man #1
Red Lanterns #16
Red Lanterns #16 variant cover
Savage Hawkman #16
Superman #16
Superman #16 variant cover
Talon #4
Talon #4 variant cover
Talon #4 b&w variant cover
Teen Titans #16 volume 5
Teen Titans #16 volume 5 variant cover
DC/VERTIGO
Unwritten #45
INDEPENDENT
Activity #11
Angel and Faith #18 morris cover
Angel and Faith #18 isaacs variant cover
Courtney Crumrin Ongoing #9
Criminal Macabre Final Night 30 Days #2
Crossed Badlands #18 auxiliary edition
Crossed Badlands #22
Crossed Badlands #22 red crossed order incentive cover
Crossed Badlands #22 torture cover
Crossed Badlands #22 wrap cover
Damsels #5
Damsels #5 linsner virgin incentive variant cover
Dark Shadows #13
Darkness #110
Deathmatch #2 cover a
Deathmatch #2 cover b
Deathmatch #2 cover c
Deathmatch #2 morgue variant cover
Deathmatch #2 hairsine virgin cover
Doctor Who Prisoners of Time #1
Doctor Who Prisoners of Time #1 variant cover a
Doctor Who Prisoners of Time #1 variant cover b
Emily and the Strangers #1
Executive Assistant Iris Vol 3 #2 cover a konat
Executive Assistant Iris Vol 3 #2 cover b laiso
Executive Assistant Iris Vol 3 #2 cover c torque
Flash Gordon Zeitgeist #9
Fubar Winter Special #1
Glory #32
Gold Digger #146
Green Hornet #33 cover a
Green Hornet #33 cover b
Grimm Fairy Tales Sleepy Hollow #4 cover a
Grimm Fairy Tales Sleepy Hollow #4 cover b
Hack Slash ongoing #23 cover a torque
Hack Slash ongoing #23 cover b seeley and bellaire
Happy #3 second print
Hellboy in Hell #1 second print
Invincible #100 cover a ottley
Invincible #100 cover b walker
Invincible #100 cover c silvestri
Invincible #100 cover d hitch
Invincible #100 cover e adams
Invincible #100 cover f adlard
Invincible #100 cover g ottley wrap
Invincible #100 cover h ottley b&w wrap variant
Invincible #100 chromium edition
Macgyver Fugitive Gauntlet #4
Mara #2
Mars Attacks Zombies vs Robots #1
Mars Attacks Zombies vs Robots #1 variant cover a
Mars Attacks Zombies vs Robots #1 variant cover b
Night Of The Living Dead Aftermath #1 vol 2 tasty cover
Nowhere Men #2 second print
Nowhere Men #3
Orchid #12
Pantha #6 vol 2
Rachel Rising #14
Ripd City of the Damned #3
Robert Jordans Wheel of Time Eye of the World #32
Shadow #9 bradstreet cover
Shadow #9 francavilla cover
Shadow #9 golden cover
Shadow #9 ross cover
Shadow #9 ross sketch cover
Shadow #9 ross virgin incentive variant cover
Sixth Gun #28
Spawn #227
Spawn #227 mcfarlane black and white cover
Star Wars Agent of the Empire Hard Targets #4
Tarot Witch of the Black Rose #78 cover a
Tarot Witch of the Black Rose #78 cover b
Tarot Witch of the Black Rose #78 variant cover
TRADES AND HARDCOVERS
7 Miles A Second HC
Archie The Married Life Vol 3 TPB
Avengers Vs X-men Consequences TPB
Bad Medicine Vol 1 TPB
Cape 1969 HC
Cave In TPB
Creepy Archives Vol 15 HC
Dark Avengers End Is Beginning TPB
Daybreak TPB
Dear Beloved Stranger TPB
Freddie Stories HC
Global Frequency TPB
Iron Man By Joe Quesada TPB
Irresistible TPB
Jihad HC
Justice League Vol 1 Origin TPB
Justice League Vol 2 The Villains Journy HC
Legend of Zelda Hyrule Historia HC
Star Wars Omnibus Infinities TPB
Tales Designed To Thrizzle Vol 2 HC
Treasury Victorian Murder Compendium Vol 1 TPB
Ultimate Comics Devided We Fall United We Stand HC
X-9 Secret Agent Corrigan Vol 5 HC
X-Men Blank Generation TPB
X-Men Mutant Massacre TPB new print
X-Women TPB
ALL AGES
Adventure Time #12 cover a
Adventure Time #12 cover b
Adventure Time #12 king cover
Adventure Time #12 carre cover
Archie Double Digest #237
Futurama Comics #65
Richie Rich Gems #48
Simpsons Illustrated #5
Superman Family Adventures #9
MAGAZINES
Comic Shop News
Game Trade Magazine #156
Jack kirby Collector #60
Marvel Previews February 2013
Previews #293